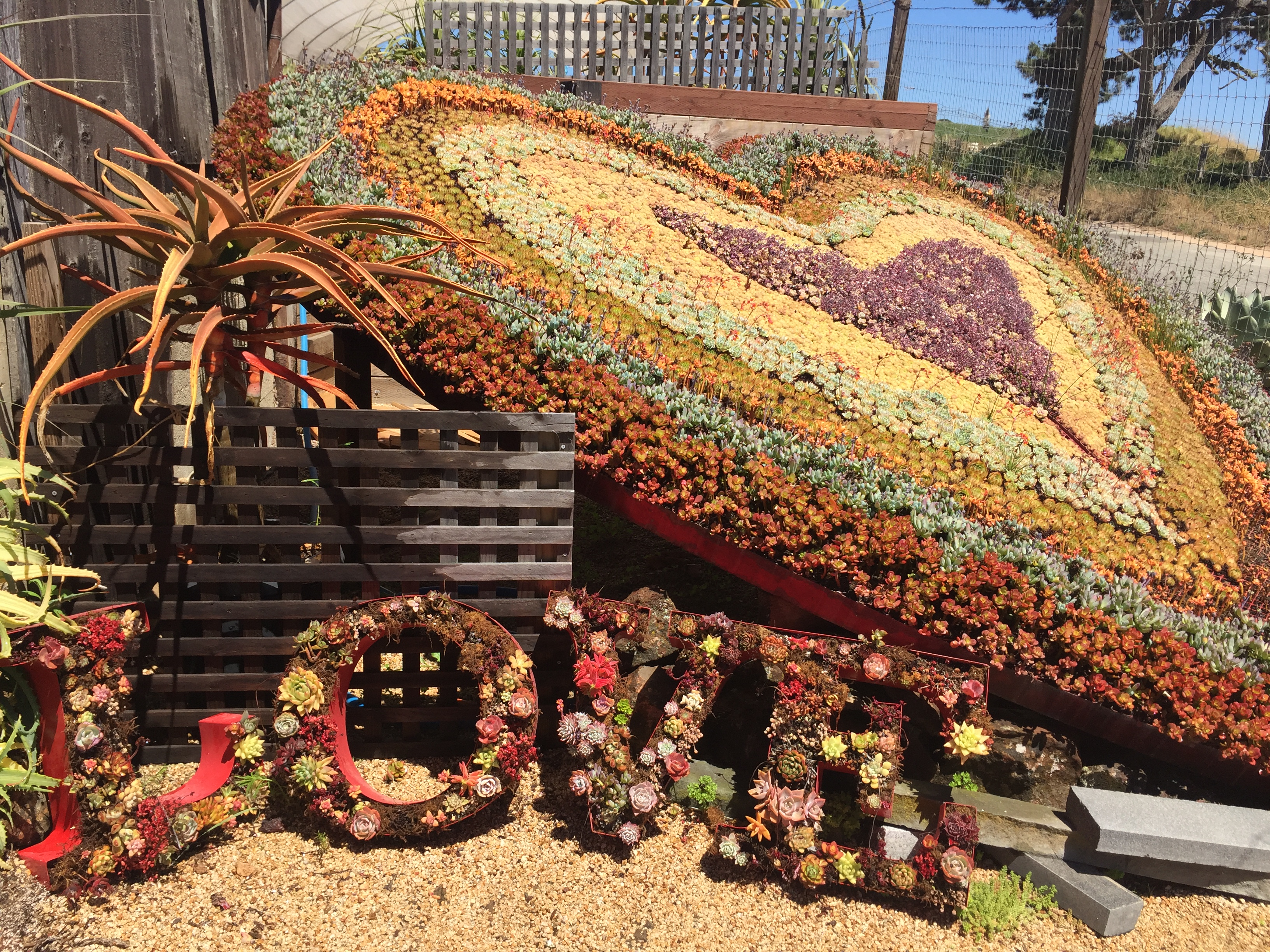 It's pretty clear that the popularity of succulents has reached a fever pitch. I'm very happy about this because being that they are typically pretty hardy, they are perfect for those of us that don't possess a green thumb. I've made many attempts at being a good plant mom over the years but don't always succeed. I like to blame it on my house being dark but I'm pretty sure it's not just that.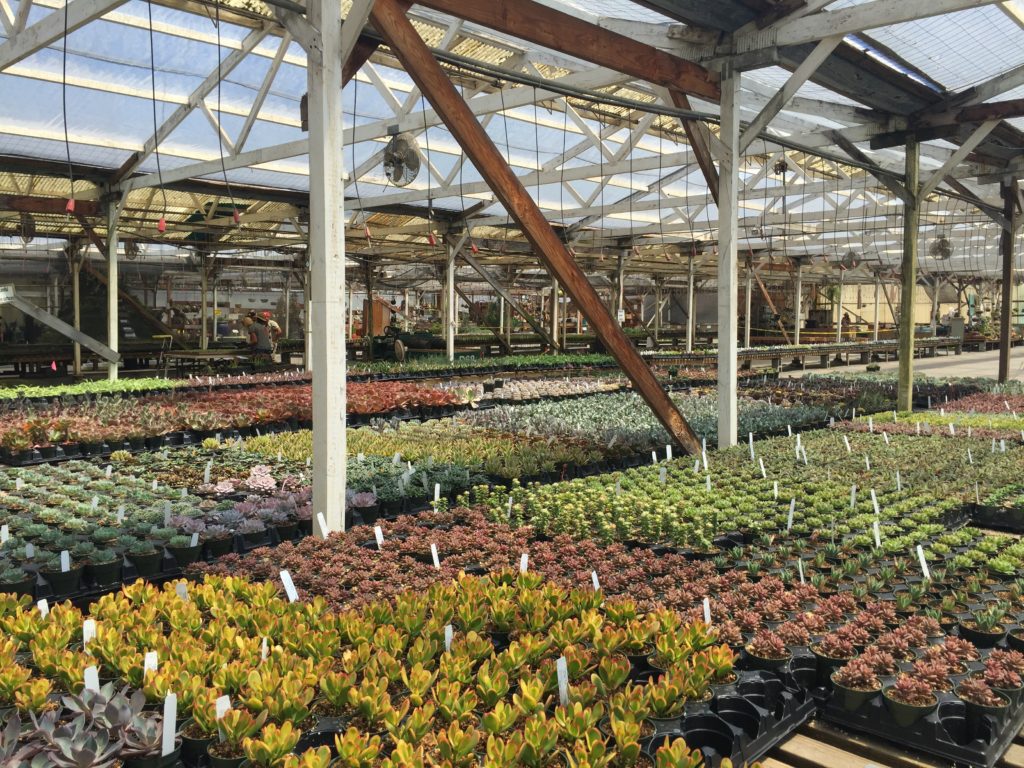 My sister recently visited the Succulent Gardens in Castroville during her honeymoon and as soon as I saw the photos, I knew I had to check it out. My children also love succulents so were very interested in seeing what they had to offer. Getting kids excited about any part of a road trip is a victory in my book! They've both made beautiful succulent mini-gardens as school projects and would have bought the whole place up, if I would of let them.
I've got a thing for greenhouses. Like a serious thing. I dream about having one some day (non-green thumb and all), so that may make me somewhat partial but this place is gorgeous! The prices were very reasonable and the selection is beyond amazing.
Fear not if you are not in California or anywhere near the Monterey Bay, because they ship! I do realize that succulents are mainly meant to be outside but am trying my hand at keeping them right under my kitchen window and hoping that will do the trick. So far, so good.